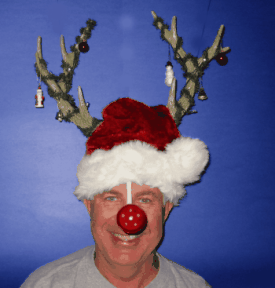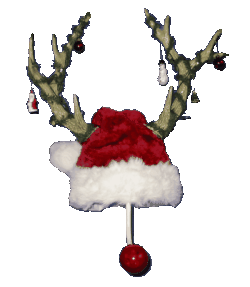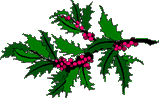 The nose Blinks and the lights on the antlers are red.

           Price $29.95

   Plus shipping and handling

Here's how it looks on a human.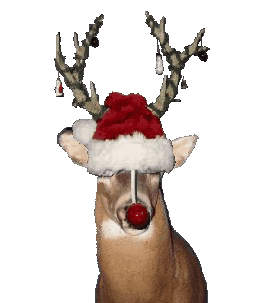 Here's how "The Santa Reindeer Hat" looks on a Deer.

Is this cool, or what!

Don't forget the red lights on my antlers light up!

The guy above me doesn't know how to wear this hat. Notice I have the hat just slightly above my eyes and the white ball of the trim just to the side of my right ear.

        Merry Christmas!

All rights, patents etc. are protected. This is the exclusive site of the owner. If you have a Christmas Store and would like to order "The Santa Reindeer Hat" click HERE .Please include your email address, name and location of your store, or administrative office and Telephone number.
All of our other customers can order directly from this Site in quantities of 1 or more.

Hunters: if you want more than 6 hats please allow 10-14 working days for delivery.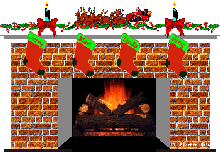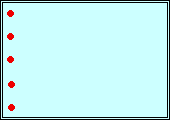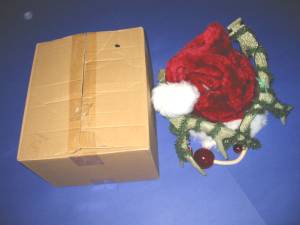 Storage: It's easy to store the "Santa Reindeer Hat" from one Christmas Season to the next. The box size is 12"x10 1/2 "x 8"...easy to store. The antlers can be easily removed and placed as shown above fit nicely into the box .

Santa Reindeer Hat, Post Office Box 212 Mildred, Pennsylvania 18632


WorryWartz
-
Get Rid of your worries,or help others. Christmas Items and Year Round.
Kids draw a Snowman, Christmas Hat, Christmas Tree or anything you like-Just click here-Use you Back Button to return to this page. Note:Takes a few seconds to load.






Kids, make and print a Christmas Card for Mom and Dad, or for anyone you want. Just CLICK HERE.
Dad, Mom or anyone else who wishes to send a Christmas Greeting by email just CLICK HERE
A great Site to send greetings throughout the year. Just CLICK HERE.
Disclaimer:The songs Silent Night and The First Noel are believed to be in the Public Domain.


To send a Mickey or Minnie Christmas Card just click on Mickey and Minnie

Kids, write a story or poem about Christmas and if it's the best one you can win a "Santa Reindeer Hat" and we'll place your story, or poem, on Santa's Site.Santa and Mrs. Claus will pick the winner so come back and see if it's you! To enter the "Santa Contest" just click on the red ball for directions.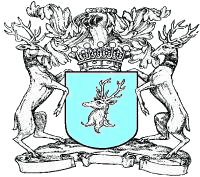 "Santa Reindeer Hat" as seen on the N.B.C. Today Show.